Do you struggle to make time to coach, and when you do, reps don't change?
The key is to pick the right gap to fix and the right exercise to fix it.


Use Catalyst Core to simplify both and save time — for free.
We've trained over 100,000 Sales Professionals in over 35 countries with companies like:
Catalyst Core is a free, cloud application to make front line sales managers more effective at coaching and improving the results of their sales team with the three Core elements.

DIAGNOSE
Complete short assessments to determine the most important behavior to improve.

DEVELOP
Assign a proven developmental activity recommended by Core and automatically emailed to your rep.

INSIGHT
Review historical activity for each rep to understand your impact and make the review process easier.
See your team at a glance and develop each reps' unique needs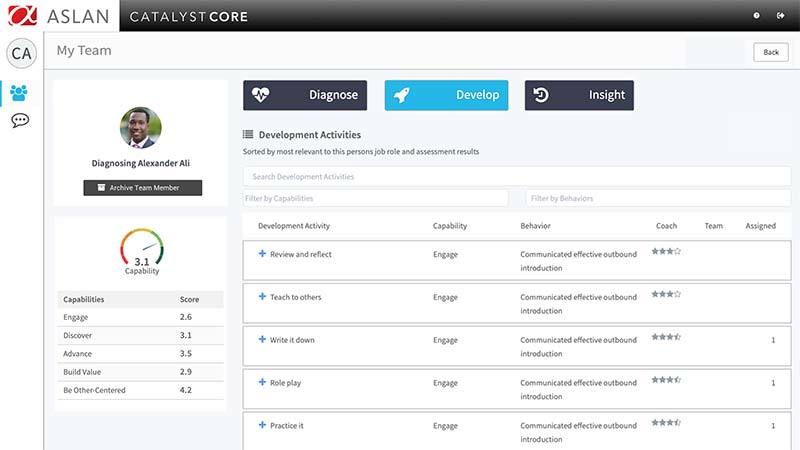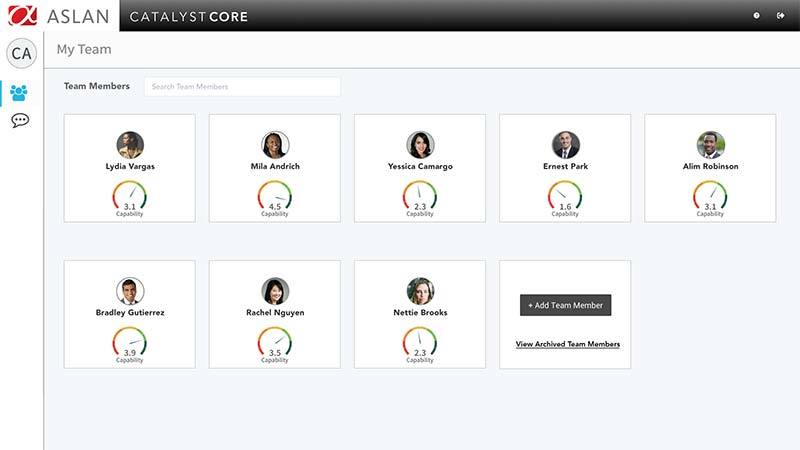 What sales coaches are saying about this tool
"This has helped improve every aspect of my coaching skills and made me a better manager, coach, and leader for my team."
"If you measure the right competencies and coach supporting behaviors, you will change results.
"With this tool, I can quickly zero in on my reps' gaps, easily identify activities to improve skills, and keep up with their development plan. Something that was virtually impossible with the number of reps on my team."